Welcome to Wisconsin VFW's Tenth District!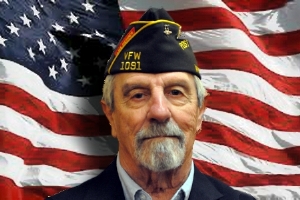 District 10 Comander
Gayle Carlson – Army
The Tenth District is comprised of 34 great VFW Posts across Ashland, Bayfield, Burnett, Douglas, Iron, Lincoln, Oneida, Polk, Price, Rusk, Sawyer, Taylor, Vilas and Washburn Counties. The counties are highlighted on the map below and are followed by a list of active 10th District Posts, arranged alphabetically by community name. 
You are invited to look them over and choose to visit one near you. If you've already earned the right to join our great organization but have yet to decide where to do it, come visit here at home where we do our best work for all Veterans!

The Wisconsin Veterans of Foreign Wars has a rich tradition of serving veterans, military families and their local communities.  We invite you to explore this website and our entire VFW Wisconsin network of sites to learn more about our organization.

If you are a veteran and would like to join the VFW, we invite you to fill out our Join the VFW form.
If you are already a member of the VFW, use the links below to find what you need quickly:
VFW WebMail  Latest News from the Department
Latest News from Posts in Wisconsin  Post Website Directory
---
---
District 10 Fall Meeting
Saturday September 29th, 2018
Tomahawk, Wi.54487
08:00 – o9:00 hrs. Registration VFW Hall (Coffee and Doughnuts)
09:00 hrs. District Meeting Starts
08:00 – 09:00 hrs.  Registration
09:00 hrs. Meeting Starts
---